Via the Nepali Community [?]
blog
, a ranking of the
ten best flags from around the world
. The Nepalese blogger guy thinks the Nepalese flag should be on there, but he's wrong; the thin blue banner is not terribly attractive, and the design doesn't make much sense, repetitive but not symmetrical or appealing. Considering the enormity of the undertaking , this ranking turned out pretty good. Except for Kyrgyzstan and perhaps Nunavut, they all deserve consideration. Some of my favorites: I am quite partial to the Gadsden flag (which should be much higher on the list) for both historical and ideological reasons. It should be the official flag of the United States. I also like the North Caucasian Emirate.
It's a smiley face! I don't think I've ever seen another one in a flag, although it only lasted three years so maybe too friendly a flag encouraged its enemies. Their number one selection, from the Russian province of Yaroslavl Oblast, is a solid choice. That is one tight axe-bear. I don't know of another flag that has any animal holding a weapon on it, much less the mighty bear.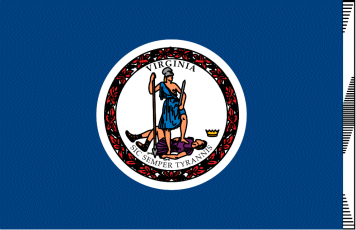 It's unfortunate that most
state flags
in the United States
aren't very good
. Too many of them are just the state seal on a field of blue, although that worked well for the state flag of Virginia(which has a boob and a dead tyrant). Even worse, some have the name of the state on them. Very gauche, and it kind of defeats the purpose of having a flag in the first place though again an exception must be made, this time for California. Too bad it's bear is not holding an axe. What can I say? I'm partial to bears.
Speaking of sexual innuendo, did you know the back of
Oregon's flag
has a beaver on it? It does! Other than that, nothing special -- it's just the seal (and a poorly detailed rendition at that) with the state name and the year of statehood.
Here's
one
they missed that I like a lot, although I think the Gadsden Flag covers a lot of the same territory: